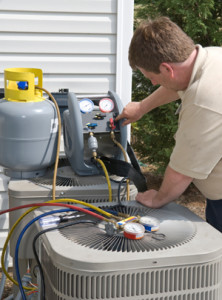 Why Choose E.T. Air Conditioning For Your HVAC Needs?
Highly Skilled and Trained Technicians
Fast Response to Service Calls Anywhere In Hialeah, North Miami and Doral
Quality Services
We Serve both Residential and Commercial Customers
Licensed, Bonded and Insured
Competitive Pricing
100% Satisfaction Guarantee
A Wide Range of HVAC Services Enabling You to Get All You Need under One Roof
We Work with All Types of Brands
Our Services
We are a fully-fledged HVAC company that offers a wide range of innovative and customer-focused services targeted at solving existing and anticipated heating, ventilation and air conditioning needs. Our main service lines include:
AC Repair
Our technicians have the expertise in sourcing and installing air conditioning units and components from various brands. We work as a team to ensure that your air conditioning unit is professionally installed and in good time. Apart from the installation, we also offer air conditioning repair and maintenance services. We have trained and experienced NATE-certified technicians who will handle your repair and maintenance tasks professionally. We repair and replace fan belts, compressors, fan motors among other components. At E.T. Air Conditioning, we have scheduled maintenance plans to ensure you stay comfortable throughout the year.
Duct Cleaning
A clean ductwork will significantly lower chances of allergens, microbes and dust from inhabiting your indoor environment. We use state-of-the-art tools including video inspection systems, fiberboards and flex ducts to locate and dislodge dirt and debris. We have trained our duct cleaning staffs in using low or even nil volatile organic compounds (VOC) cleaning materials to avoid pollution.
Heating Repair
We understand the importance of having an operational heating system in your home especially during winter. This is why we offer 24/7 heating repair services. We have a fully-fledged department to cater for heating repair needs for our esteemed clients in Hialeah, North Miami and Doral counties.
Dryer Vent Cleaning
Dirty dryer vents are a great problem because they pose a fire risk which can destroy your valuable properties as well as lives. This is why it is of paramount importance that you carry out professional dryer vent cleaning on a regular basis. At E.T. Air Conditioning, you can rely on our topnotch dryer vent cleaning services.
Coil and Blower Cleaning
Coils and blowers play an integral role in the functioning of your heating, ventilation and air conditioning system. When these components are dirty, they greatly lower the efficiency of your HVAC system thus increasing your monthly energy consumption. Having a reliable and reputable HVAC company clean your blower and coils on a regular basis will be a big plus because it will ensure that your unit is always running efficiently.
Pool Heating Repair
It is the joy of every homeowner to fully enjoy the services of his swimming pool. However, without a functional pool heating system, it is almost impossible to use your pool during the chillier months of the year and at night. At E.T. Air Conditioning we professionally install pool heating systems and also carry out repair and maintenance work.