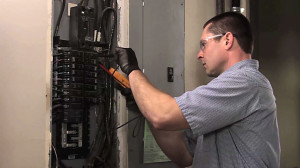 Welcome to E.T. Air Conditioning, we look forward to assisting you in your search for the perfect HVAC Company that suits your needs in Hialeah, North Miami and Doral.
E.T. Air Conditioning is a world class HVAC company that has been serving the needs of residents of Hialeah, North Miami and Doral for mire than a decade. Being a locally owned and operated company, we are leveraging on the rapport we have created with our customers to better our services through personalization. Our vision is to have every commercial and residential entity fully covered 24/7 through quality HVAC repair and maintenance services. In order to achieve this strategic vision, we have recruited top brains and highly experienced technicians.
We install, repair and service HVAC equipment manufactured by top brands including Goodman, Rheem, Carrier, Trane and Lennox. These brands enjoy great publicity throughout the industry. We only work with companies whose products we can trust and vouch for them.
 Why Hire Our Services
Our services delivery is accompanied by unique attributes that make us the number one choice in the HVAC industry.
Fast Services – Regardless of your location, our professionals will get to your premises in the right time without you moving an inch. All you need to do is just to sit back and enjoy while our technicians service your HVAC equipment.
Excellent Customer Service– Our customers occupy the central position in our decision making and product development. And such, we will stop at nothing to deliver first class services to all our clients in Miami-Dade and Broward counties.
Professionalism – All our experts subscribe to and are guided by a strong work ethic code that fosters professionalism and integrity.
24/7 Operations – Whether your HVAC unit breaks down at 2 am or during weekends and holidays, rest assured our technicians will be to serve you.
Contact The HVAC Experts – We Are Here To Help You!
Our main goal at E.T. Air Conditioning is to help you comprehensively solve your HVAC problems. We also provide answers any queries you may have in regard to our services; the latest HVAC trends; cost of HVAC systems, parts and accessories; best practices as well as the different brands in the market.
For more information about our HVAC services in Hialeah, North Miami and Doral counties, kindly give us a call today at (305)-770-6015! We will be glad to serve you!!