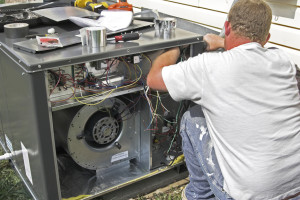 E.T. Air Conditioning has been providing topnotch HVAC services to the residents of Hialeah, North Miami and Doral for years. We have a team of highly trained and experienced heating, ventilation and air conditioning contractors that will be glad to serve all your HVAC needs. We offer a full line of HVAC services ranging from AC installation and repair to heating repair services to dryer vent, coil and blower cleaning.
Excellent Customer Service
At E.T. Air Conditioning, we value our customers and as such we make every effort to make sure they enjoy quality indoor air and great comfort in their homes. As a homeowner in Hialeah, North Miami or Doral, your comfort is our number one priority. It doesn't matter the nature of your HVAC needs, we will be there to deliver quality services at your doorstep.
Customized HVAC Services
Our complete range of personalized and custom-made HVAC solutions gives you the assurance that you are employing the services of the industry's best HVAC Company. We install, inspect and repair all types and brands of heating, ventilation and air conditioning units.
Fast Response
Because of the fact that we have a fully equipped response unit, we respond to your service call quickly and professionally. We operate 24/7/365 and hence you are guaranteed of immediate response irrespective of the time of day or time you reach to us. Our team of experts are always there to respond to your queries in the most professional and comprehensive manner. We are also available to give you professional guidance in case you are purchasing new HVAC equipment. We will walk with you through the journey to ensure you get the right HVAC system that will serve you and your family appropriately.
NATE-Certified Technicians
At E.T. Air Conditioning, we only hire NATE-certified technicians. This is because we understand that quality work begins with highly skilled and experienced professionals. Being a NATE-certified technician means that the contractor has undergone the necessary training and is proficient in handling HVAC problems.
Apart from highly competent and knowledgeable technicians, we also go an extra mile to give our customers a 100% satisfaction guarantee for all our services. This ensures that you are completely satisfied and happy with the work done.
If you are a resident of Hialeah, North Miami or Doral and your heating, ventilation and air conditioning system needs repair or maintenance services, don't hesitate to get in touch with one of our experts to schedule an appointment. Our fully licensed and insured contractors are ready to handle your task, no matter how big the problem is.
Don't wait any longer! Call us now to get highly professional HVAC services at (305) 770-6015!